"Jumar Bioincubator" calls for next-gen biotechs, appoints new GM
Australia's newest biotech incubator is calling for innovative early-stage Australian biotechs to take up residency in its much-awaited Melbourne-based facility.
The "Jumar Bioincubator" will be supported by cash and in-kind contributions of approximately $45 million over ten years from its founding partners, global biotech leader CSL, WEHI, and The University of Melbourne, as well as an initial investment of $25 million from Breakthrough Victoria.
The incubator will connect early-stage and scaling biotech ventures with state-of-the-art facilities, infrastructure, and support needed to progress discoveries towards real-world treatments, while enhancing the opportunity to commercialise medical research.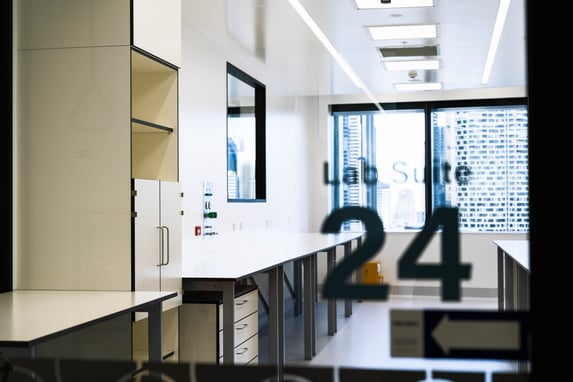 This will help to support research translation - the process of moving innovative medical discoveries through the research pipeline to become new products - for businesses in areas such as pharmaceuticals, diagnostics, medical devices, digital health, bioinformatics, and health-oriented AI.
The name was inspired by the word "jumar", which refers to a mountaineering technique by which climbers receive the support necessary to efficiently scale and speedily ascend challenging mountains.
By providing a first home for young aspiring biotech ventures, Jumar Bioincubator similarly aims to help biotech entrepreneurs to ascend and scale the heights of their industry.
The incubator, which cost $30 million to build, will facilitate research commercialisation and innovation translation by providing biomedical scientists and researchers with access to knowledge and skills needed to run successful biomed and biotech companies.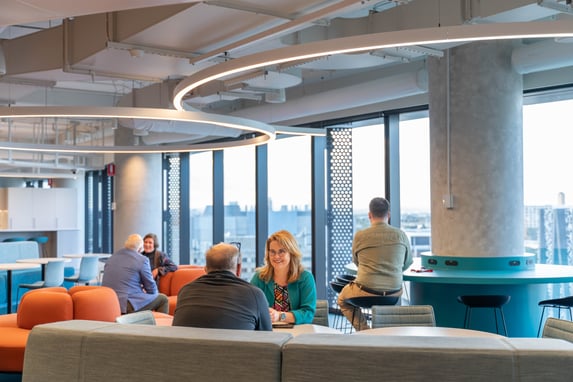 A report by the appointed operator, Cicada Innovations, found that startups who receive incubator support have a much higher 5-year survival rate (85 percent) and accelerated growth trajectory (40 percent) versus standalone entities.
Jumar is Australia's first and only biotech incubator to be co-located with a leading biopharmaceutical company in a world-class biomedical precinct.
It aims to become a globally-recognised hub for innovation translation, research commercialisation, and talent development offering:
Specialist facilities at startup-friendly prices, including self-contained laboratories enclosed in physical containment (PC2) wet-labs and support facilities, office spaces, and access to bulk purchasing power to enable savings on laboratory consumables;

Preferential access to the unique platform technologies of WEHI and University of Melbourne, as well as reliable facility management and curated activities;

The ability for biotechs to retain 100 percent of their IP and have no equity ties to the three founding partners;

Training, education and facilitated introductions to VCs, and clear separation of academia from innovation translation/research commercialisation, to help residents refine and advance their commercial focus;

Unique access to partner institutions, leading hospitals, universities and research institutes within the biomedical precinct, enabling opportunities for collaboration, learning, and connections; and

Strong brand presence and unique pedigree makes the incubator a magnet for talent, investors, and capital.
The Melbourne Biomedical Precinct was chosen as the ideal location for the innovative new hub due to its world-leading biomedical research including clinical research strengths in infectious diseases and immunology, neurosciences (including mental health), cancer, child health, and healthy aging.
Conveniently located just north of Melbourne's CBD, the Precinct is already home to over 40 hospitals and research, teaching, and biotechnology organisations.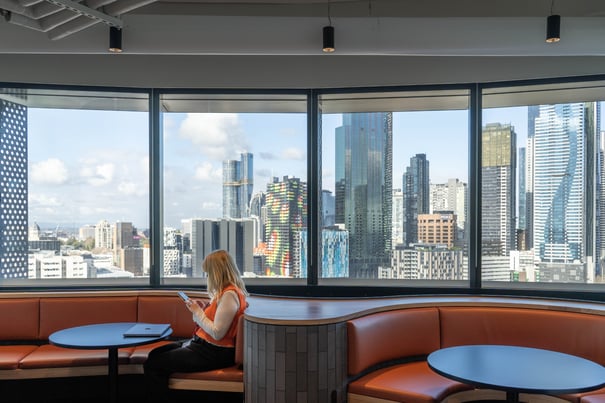 Jumar will be located across two floors of CSL's new Global Headquarters and Centre for R&D in the Melbourne Biomedical Precinct when it opens its doors in September, and will be led by a newly-appointed general manager, Camille Shanahan.
Camille has over 15 years of clinical, scientific, and commercialisation experience in the biopharma sector, with a particular focus on the translation of medical research into clinical application.
Cicada Innovations was selected in a highly competitive global search due to its 23-year proven track record supporting deep tech startups which have, to date, raised over $1.8 billion in funding, achieved over $1.3 billion in exits and trade sales, filed thousands of patents, and launched innovations globally.
Sally-Ann Williams, CEO of Cicada Innovations, said: "By supporting young and maturing biotech companies to succeed, Jumar can be a catalyst nationally for growth in commercial biotech outcomes for Australia. Camille's passion for growing Australia's biotechnology industry has been evident throughout her career. Her experience and networks will contribute to building a thriving community - both inside Jumar, and connected to a thriving biotech ecosystem nationally."
Dr Andrew Nash, Chief Scientific Officer, SVP Head of Research, at CSL said: "To transition from a biotech start-up to a commercial success requires shifts in capabilities, processes, mindset as well as access to capital. Jumar Bioincubator residents, based at CSL's Global Headquarters and Centre for R&D, will receive hands-on support and work near a large and focused CSL R&D team. Aligned to our promise to patients, we are looking forward to supporting the resident biotech start-ups as they navigate the translation of their promising medical research into new treatments and therapies."
Professor Doug Hilton AO, Director at WEHI, said: "Accelerating great science for the benefit of our communities takes more than dedication in the laboratory. The Jumar Bioincubator will provide the essential support to scientist-entrepreneurs to take their discoveries to the next stage of development, faster."
Professor Jim McCluskey, Deputy Vice-Chancellor (Research) at the University of Melbourne, said: " The Jumar Bioincubator will provide early stage start-ups with the facilities and infrastructure to support the translation of their medical research into inventions and commercial outcomes to benefit our community. Situated within the Melbourne Medical Precinct the opportunities for collaboration and innovation are immense."
Grant Dooley, CEO of Breakthrough Victoria, said: "By providing the infrastructure, expertise and support founders need through the Jumar Bioincubator, we're investing in the next generation of company founders. It will help build a pipeline of investment opportunities in local innovation that can be developed in Victoria to improve people's lives and create jobs and investment in the state."
Biotech startups can submit expressions of interest here:

www.jumarbio.com